LIVING IN ASTURIAN MOUNTAIN VILLAGES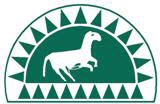 The deep changes undergone by rural communities from late XIX century, forced the abandon of many essential tools and equipment. The need to preserve these elements, in fact people's history, encouraged the Town Council of Quirós and the Consejería of Education and Culture from the Government of the Principality of Asturias, to create this ethnographic museum that exhibits and reproduces the way of life, equipment (preseos), and machinery widely used in these mountain villages, keeping all the value and respect they deserve.
After a year of gathering and restoration of materials, the museum was inaugurated on March 19th 1998, housed in the former market (functioning as such till 1970's).
The museum has two floors. The first one reproduces the most characteristic environments: a mountain stable, a washing place with fountain and water trough,
a wooden-shoe maker workshop, and the most outstanding: a Quirós house provided with l.lar (kitchen), forno (oven), living room and cuartín or bedroom. There are other atmospheres: for linen, wool, and exploitation of forests.
In the second floor there is a traditional school, and an exhibition of the evolution of farming and cattle-raising equipment, the escanda (wheat hard to husk) growing and the goxeiro (basket maker) labour. There is an audio-visual and temporary exhibitions rooms about Quirós crafts and other cultural activities. Although rural life can be met all over Quirós, we may highlight the villages of Bermiego and Cienfuegos; the restored and working hydraulic flour mills in Corroriu (Fresnedo de Casares); the brañas of Canl.longo (Coañana) and the Puertos de Agüeria (Güeria, Lindes) example of high mountain cattle settlements with their typical constructions (bel.lares) and the Alto de la Cobertoria and the Prao L.lagüezos (Aramo), location of prehistoric dolmens and burial mounds.
Address and phone
Carretera General, s/n
33117 Bárzana (Quirós)
Tel. 985 768 096
Fax. 985 768 145
Opening Hours
Low season (from October to 15 December and from March to June). Open Saturdays, Sundays and public holidays, from 11 am to 2 pm and from 3 pm to 6 pm.
High season (from July to September). Open from Wednesday to Sunday, from 11 am to 2 pm and from 3.30 pm to 7.30 pm.
Groups: guided tours from Wednesday to Sunday by prior request: 985 768 096 / 689 754 466
Closed on Mondays and Tuesdays.
Graphic material