LIFE AT SEA, COUNTRYSIDE AND EMIGRATION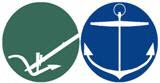 The ethnographic museum Juan Pérez Villamil, situated in the maritime village of Puerto de Vega, county of Navia, was opened in September 2001. The History Friends Cultural Association took the initiative. It was meant as a homage to mariners, peasants an emigrants.
The displays include a careful recreation of the traditional way of village life, the house, handicrafts and the fish canning industry with all that it conveyed for Puerto de Vega and the rest of littoral villages. Nowadays, the museum is managed by the History Friends Foundation and is housed in the eastern wing of the former canning industry La Arenesca, an early twentieth century building. The entrance, a half-covered courtyard, exhibits some of the machinery belonging to the old canning industry (boiler, frying pans, presses, etc.), it also presents some glazed tiles from this Puerto de Vega industry and a wooden boat.
Inside, the ethnographic museum is divided into ground floor and attic, accompanied by the archives and the meeting room. The ground floor exhibits the recreated traditional house with char, and bedroom; working tools of countrymen, seamen and those belonging to eight traditional trades related to country life (filandeira, redeira, ferreiro, madreñeiro, cesteiro, zapateiro, canteiro-pedreiro and ebanista), (this could correspond to: spinner, net mender, black smith, wooden shoemaker, basket maker, shoemaker, stonemason-stonecutter and cabinetmaker), an outstanding ship's carpentry collection and two old noble coat of arms. The attic, besides a homage to migration and leisure, includes an allegory of the merchant navy, with its suitable devices, and a most significant scale-models collection related physically and spiritually to the seaman world and another collection about marine zoology of the Cantabrian coast.
Puerto de Vega is situated in the western coastline, in a cove formed by the mouth of the Veiga River. Eastwards is the Natural Shelter of Barayo, including the beach and estuary of the same name, with plenty of dunes and reed bed.
Address and phone
Av. Juan Pérez Villamil, 2
33790 Puerto de Vega (Navia)
Tel. 985 648 805
Hours
Tuesday to Friday
12:00 – 14:00 y 17:30 – 19:30
Saturday and Sunday
11:30 – 14:30 y 16:30 – 19:30
Closed on Mondays
Guided tours by appointment