THE INHERITANCE OF A ENLIGHTENED IN WESTERN ASTURIAS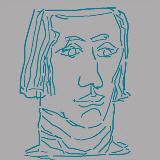 The museum is located in Ferreirela de Baxo (Santalla de Ozcos) at the birthplace of Antonio Raimundo Ibáñez, Marquis of Sargadelos (1749-1809). It is devoted to the life and work of this well educated man, also industrialist and businessman who, at the end of the XVIII c. built in Sargadelos (Cervo, Lugo) one of the first factories in Spain for cast iron and china.
The exhibition highlights the bonds he kept with his native land where for many years there has been an important cast iron industry. The exhibition pretends to raise the awareness of the population about the importance of the preservation of native cultural heritage. The house was donated by Ricardo Duque de Estrada y Tejada, Count of la Vega del Sella and a descendant of the Marquis. The museum opened its doors in 2001 and it is responsibility of the City Council of Santalla de Ozcos.
The building is an old two-floor house renovated in 1774. Different typical "rooms" of the houses of the area can be seen at the top floor: the patio for multiple uses (pig slaughtering, farm implements, etc); the lareira, the main room of the house with the kiln, the escanos and other kitchen tableware; the cuarto de fora, bedroom with different pieces of furniture; the cuarto grande or sala, to be used as a bedroom and dinning room at times of parties and celebrations; and the cuarto pequeno, that gives way to the ground floor. In the panels hanging on the walls of the rooms you can read about the house itself and its environment, as well as a biography of Ibáñez. A reproduction of the portrait made by Goya between 1805 and 1808 is also shown.
On the ground floor there is a room for the textile industry as Ibáñez had business in this field: he used to import linen from the Baltic, then he would distribute it among the residents of the zone and finally he would collect the product already made. Another room shows a selection of objects produced at the Reales Fábricas de Sargadelos, mainly china of all periods (plates, cups, serving dishes…). The set is completed with the forxa or forge and the cellar, both located at the corrada or farmyard. In Mazonovo, 2km away from Ferreirela de Baxo, you can visit a hydraulic hammer to hit and strengthen the iron bars coming from the iron factories. This hammer is still preserved at the banzado, or basin to store water, made of wood.
Location and phone
Opening hours
Open
From 1 July to 15 September, Easter and national long weekends in Asturias and Galicia. Closed on Sunday afternoons and Mondays.
Opening hours
From 11.30 to 14.00 and from 16.30 to 20.00
Guided tours
11.30 – 12.30 – 16.30 – 17.30 – 18.30. Guided tours can be arranged for groups (minimum 8 people) in autumn and winter.