TERRITORY, HERITAGE, COMUNITY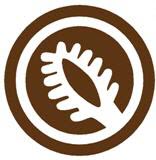 It has an ethnographic collection representative of the traditional life in eastern Asturias. The exposed objects are related to the same rural building where they are, and they also refer to activities developed outside the house, in its surroundings or in more far away places: the agricultural lands, the mountains, the forest, the pasture of the church in the holidays, the river, the school, the fountain.
Teresa Sordo and her husband Luis Haces, natives of Porrúa and residents in México donated the land and houses of Llacín to the village of Porrúa.
Due to this donation it was founded the Cultural Association Llacín, which promoted the creation of this museum, opened the 10th July 2000. Its seat is made up by a group of rural buildings erected in the eighteenth and nineteenth centuries. An hórreo (raised granary) of the eighteenth century has been added to this group.
The museum is placed in a property planted with different kinds of trees, among which stands out a big avocado tree with a trunk of 7 meters of perimeter and more than 20 meters high, coming from México and planted in 1906.
The organisation of the halls follows two models. Some halls are devoted to show different settings, like the stable, the ciderpress and the house with its rooms, and others to present thematic exhibitions: a collection of pots of enamelled iron or china; cheese and butter; tilemakers or tamargos of Llanes; textile processes; trades; agricultural tools and wagons. The museum has also a temporary exhibition hall.
The village of Porrúa is located in the county of Llanes in an intermediate space between the sea and the mountain. It is at the foot of the mountain range of Cuera, a northern spur of the Picos de Europa, that is a traditional space of summer pastures with huts and cow pens to shelter the livestock and the shepherds. By the north it is very near to the coast, that in the county of Llanes is characterised by limestone scenery very attractive like the interior beaches of Gulpiyuri and Cobijeru.
In the villages of the county there are interesting examples of popular and Spanish-American style architecture.
Address and phone
Barriu Llacín, s/n
33509 Porrúa (Llanes)
Tel. 985 402 547
Opening hours
Low season
From January 17th to March 15th
From Tuesday to Saturday: from 11:00 to 13:30 h.
From 16 March to 30 June and from 9 September to 15 December
Tuesday to Thursday, Sundays and public holidays: 11:00 am to 1:30 pm
Fridays and Saturdays: from 11:00 to 13:30 and from 17:00 to 19:00 h.
High season
From 1 July to 8 September
Open every day from 11:00 to 13:30 and from 17:00 to 20:00
Easter week
From Thursday to Sunday: from 11:00 to 13:30 and from 17:00 to 20:00 h
Closed
Temporary closure: from 16 December to 16 January
Closed weekly: Mondays, except from 1 July to 8 September